Technology has come a long way. Arguably, almost every one of us has some gadgets or technology that we use daily. It's not unusual or anything out of the ordinary when you see people holding some devices while they're doing something.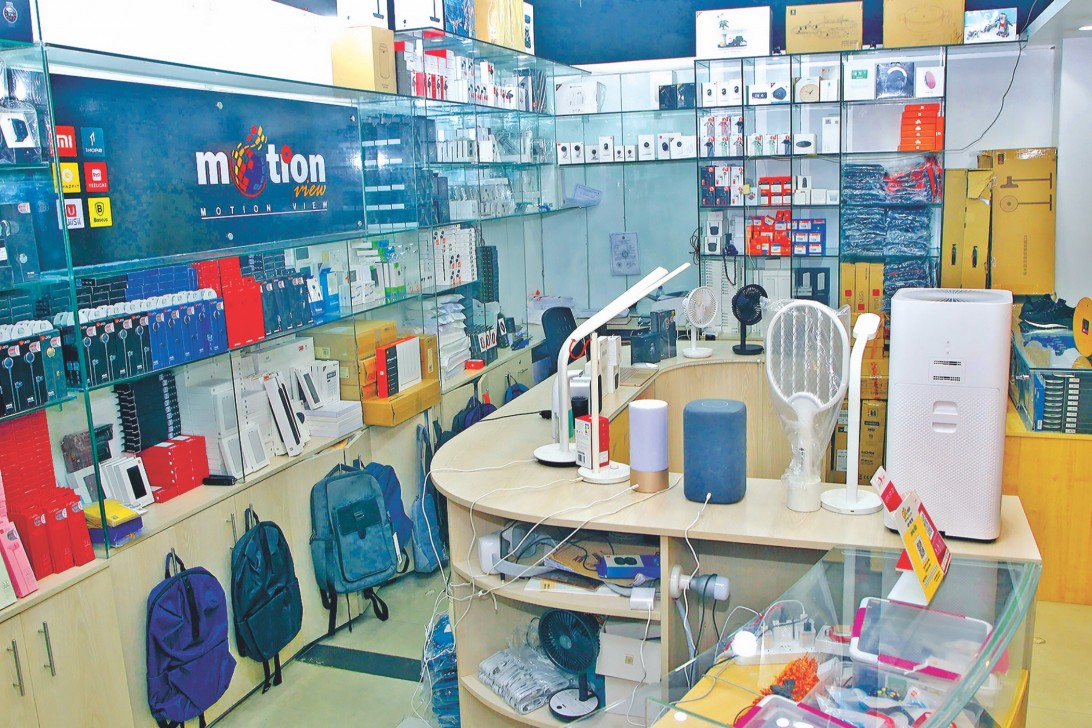 To some, life might be weird with these gadgets, but it's a norm these days. You might not realize it, but you are dependent on these gadgets for everyday tasks. Whether it's watching or entertainment, cooking, or even bathing, these accessories and gadgets are almost always part of your daily life. Here they are:
Compact Cameras
If you're working as a photographer or just a person who loves capturing images while being on the go, compact cameras are the best for you. Keep a photo by bringing a camera so you can capture those IG-worthy views. Choose the best camera for clear pictures. Slim and lightweight compact cameras are the best options as you can bring without any hassle.
Also Read: How to Help Your Child with Homework?
Noise-Canceling Headphones
There are days that you want to be alone and listen to your favorite playlist. You put on headphones and relax. Some, however, have headphones that don't have noise-canceling features with them. If you really want to avoid the excess background noise ruining your relaxation, having a noise-canceling headphone can do the trick.
Smartphone
Who doesn't have a smartphone? Nowadays, people have their phones with them almost 24/7. It's a rare sight to see someone without their phone. In fact, it's a must that people don't leave home without their phones.
Aside from calling and texting each other, smartphones allow us to connect to the internet and do almost anything. Watching movies, playing games, listening to music, and everything else in between is literally at your fingertips through your smartphone. Moreover, if you're unsure what to buy, you can always look for the best 5G phones on the internet.
DS4 or Xbox Controller
For the gamers, having these controllers even if you don't own the console for them is a big help for playing pc games. Having these controllers makes it easier for people to play games that need more control than the usual keyboard.
Even though these controllers are for consoles, you can easily connect them via Bluetooth or USB cable to your pc or laptop. Integrations with games are almost a default, so you don't have to worry about compatibility issues.
Watches
One of the most items that you least expect to be on this list is the watch. It's been there all along. You might not agree, but mechanical watches such as a lot of the Omega watches are impressive pieces of both technology and artwork. Every timepiece is considered a treasure by those who make it and own it.  
Wireless Router
People are connected to the internet 24/7, whether they're traveling, at home, or even while they're asleep. Wireless routers are a must for that everyday connection. These routers help your phone or other devices connect to the internet without the hassle of messy wires.
Power Bank
Even though you have electrical outlets in your home, power banks are still a must-have gadget. These small power blocks help charge your devices when you're on the go. Most of the time, these power banks can charge a lot of devices at the same time. It's also worth noting that some power banks can even function as a portable speaker.
External HDD
Even if cloud storage is a trend nowadays, the external hard disk drives will never die out. These small devices act as a flash drive but with faster reading speeds and even greater capacities. You can use these drives to store music, videos, or almost any type of file you might need. 
An even better upgrade to the HDD is the SSD or the Solid State Drive. These drives have much faster-reading speeds, which allow for lesser loading times when starting or loading anything.
Coffee Making Machine
Who doesn't love the smell of freshly brewed coffee in the morning? Coffee machines are a must if you want to enjoy your daily dose of caffeine. Aside from making coffee, these machines are welcome additions to your kitchen as they often look stylish.
Treadmill or Stationary Bike
A healthy lifestyle is a must for everyone. Having at least one exercising machine or gadget at home helps ensure that you're living healthy. An example of these machines can be a treadmill or a stationary bike.
These machines can help you lose weight, burn away those extra calories, and can even relieve you of stress. Some might argue about going outside and jogging, but having these machines adds to the convenience and lets you work out more safely and efficiently.
Also Read: The Best Medical License Service for Doctors
Takeaway
In the past, a lot of people would live life without the aid of any modern gadget or gizmo. Nowadays, it's rather hard to imagine life without the devices mentioned above. Accessories such as smartwatches, power banks, and even your smartphone are technological advances that make life easier and more convenient.