As parents, it's easy for you to drop off your child in preschool, go to work, and expect that you did a great job. 
After all, you do pay them to take care of everything.
Not really.
You still have a role to play in your child's development, and it starts with choosing the right early childhood education center.
An early childhood education center provides the necessary tools and techniques for your kid to be prepared.
It provides a strong foundation for life-long learning abilities. Not just an ordinary preschool, a renowned early childhood education program utilizes research-based methods to ensure your child's future.
However, to get the best out of your child's early journey, you need to consider the active roles you play in his or her development.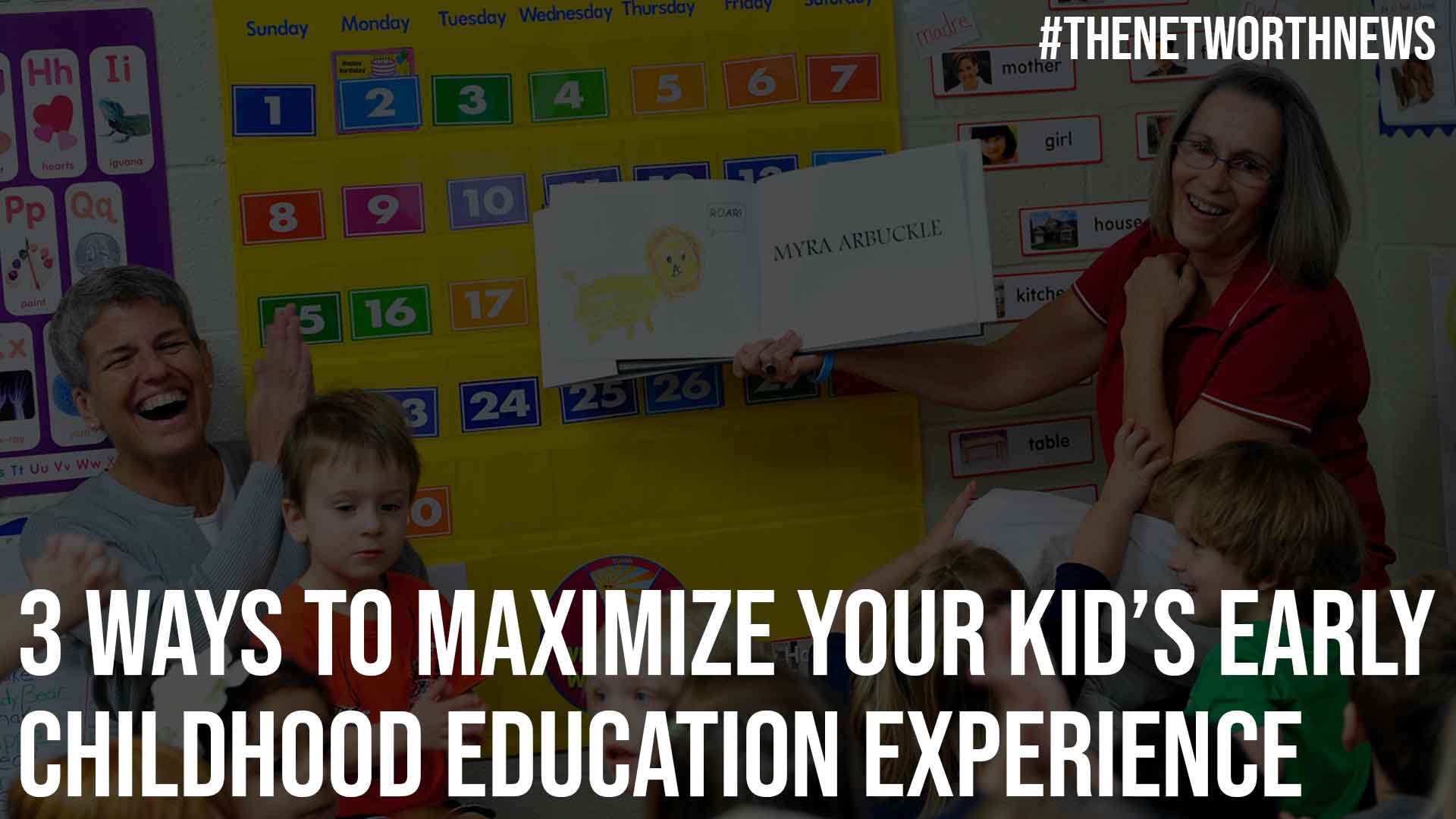 Here are three important tips to follow in becoming the best parent for your child.
Knowing the Importance of Early Childhood Education
The first step is to recognize that your child's formative years are the most important in determining the kind of life he would have. Thus, it would be best if you also made early education your priority.
There is little doubt that early childhood education is a vital stage in your child's cognitive, social, emotional, and cultural development. Scientific literature of different kinds supports this perspective, and so should you.
That is why it's very important that you carefully choose the best early childhood education center.
It has even been studied that investing in early education does bring a higher return than investing in university education. In your case, the investment should come from your pocket as well as your physical and emotional efforts.
Also Read: How to Help Your Child with Homework?
Putting in the Effort to Be There Emotionally for Your Child
It's reasonable to think that only adolescents need it, but your child of a young age also needs emotional care and support. It not only gives him/her confidence and comfort but also even boosts academic performance.
How can you show this emotional support? There are various subtle ways you can do this. 
You can start by having a positive attitude when we are around them. It gives your child a sense of security and comfort instead of seeing you stressed and irritable after a bad day. Your early childhood education center's efforts may be wasted if your child is adversely affected by your bad mood.
If your child is shy, always ask about homework and whether you can help with it. Even if it may seem too easy or boring, a little help from you greatly impacts them. Having a dependable parent can do wonders. 
The same also applies to any problem your child may encounter, whether bullies, scary teachers, or anxieties. Even if you can't always provide a definite answer, your listening ear is a great tool to develop communication between you and your child.
Providing Material Needs 
It may be a little easier to give than emotional support, but material support is often overlooked. 
The common understanding is providing school supplies, food, clothes, and maybe money. However, this also includes difficult tasks for you, such as keeping a detailed schedule of your child's activities.
You should have a calendar to monitor if he/she needs a routine medical check-up, vaccine shots, or big school events. Of course, you may also have to free up some of your time to ensure these appointments are met.
It would be best if you also took note of your child's health. Monitor his or her teeth, vitals, allergies, and the food your child eats. This way, you'll ensure that your child's physical performance is at its peak, which also makes learning optimal. 
Parents as Partners
You cannot just depend on an early childhood education center for everything related to your kid's learning. Parents are always partners in a child's development.
But don't worry because the best education centers usually provide support and coaching for you to maximize your child's potential.
Also Read: The Best Assignment Tips for Students from Professionals
Author bio:
Vanessa is an experienced independent content writer who writes in various niches like business, food, clothing, and wellness recipes, etc.