When talking about men's fashion, some people think it is only restricted to a pair of jeans and a relaxed t-shirt for everyday wear and slacks and coat for formal occasions. Men also need to include other clothing pieces in their wardrobe, including sweatshirts and hoodies.
This versatile fashion piece can be worn on casual days, at work, or when doing athletic activities. But not everyone knows how to buy men's sweatshirts, especially since there are plenty of styles to choose from.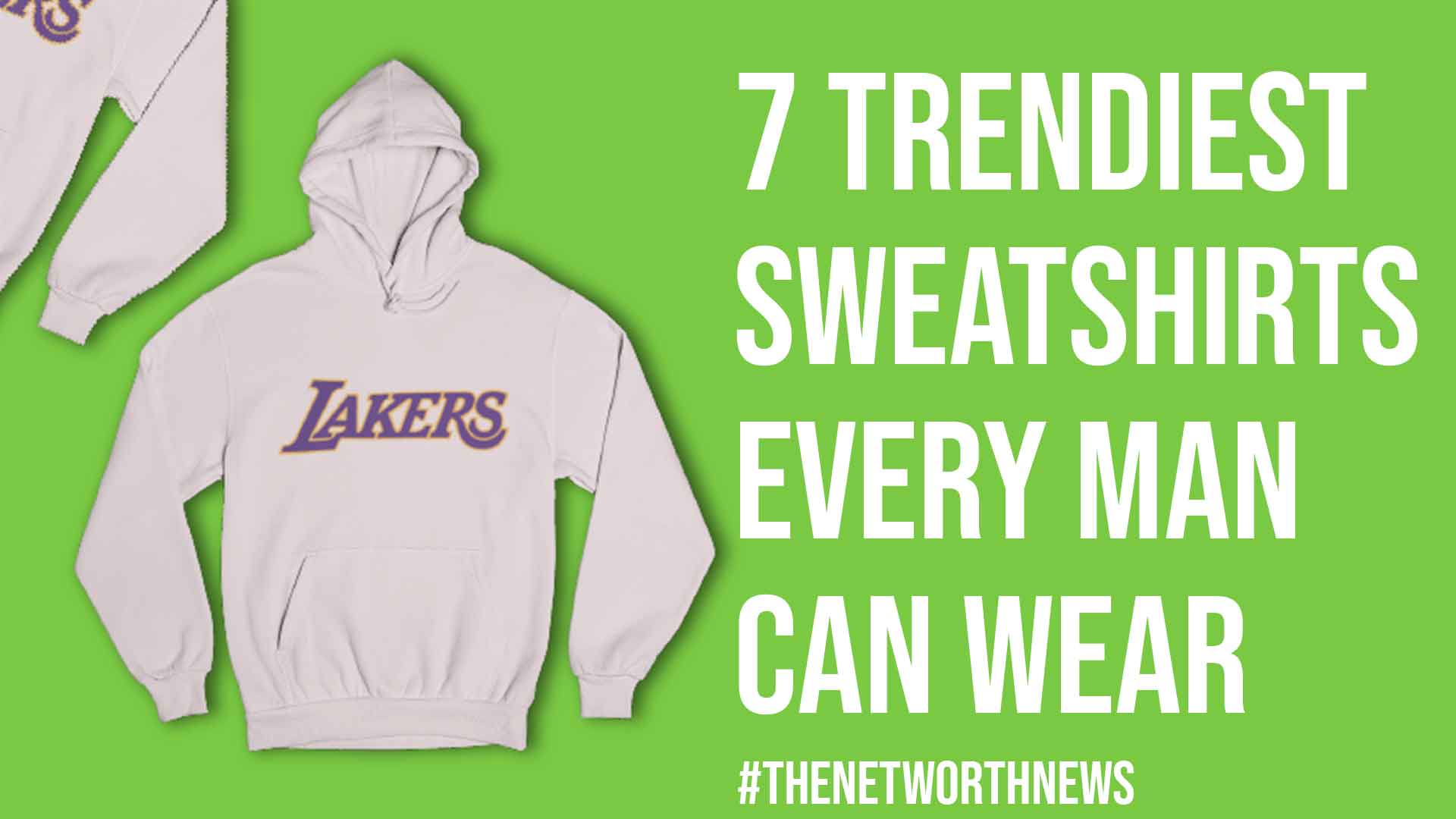 If you plan to buy a new sweatshirt for yourself or as a gift, here are several types of men's sweatshirts that you can pick in your favorite clothing stores. 
#1: Striped Men's Sweatshirt
Most men look great in stripes, which makes it a favorite design among tees and shirts. But this design also works best in sweatshirts.
You may choose the usual two-tone stripe pattern or buy men's sweatshirts in different color combinations. It would be best to find a sweatshirt that has a loose fit for a more relaxed look. 
Also Read: How to Dry Your Nail Polish Faster?
#2: Plain Sweatshirts With Hoodie 
Simple, plain sweatshirts look amazing on men, especially when paired with denim pants or chinos. The hoodie attachment updates the look so it will not appear dull and boring.
You may choose a sweatshirt made with thin or thick fabric, depending on the weather during the day you plan to wear it.
If the temperature drops while wearing this sweatshirt, you may use the hoodie to help your ears avoid the cold breeze.  
#3: Pocket Men's Sweatshirt
The front pocket design trend in basic tees is also found in sweatshirts. You may look for plain sweatshirts with a tiny pocket of the same color or a pocket in a contrasting color.
This trend is both stylish and functional, since you may use the small pocket to carry tiny items like a pen or a handkerchief. 
#4: Crew Neck Sweatshirt
Also called a loop neck sweatshirt, it is one of the most popular types of sweatshirts because of its style and purpose.
The neckline protects you from itch and irritation and offers maximum comfort in any weather. Most men also choose it because of its modest and straightforward look. 
#5: Scoop Neck Sweatshirt 
This sweatshirt's roomy round scoop neckline exposes a man's neck and collar bone, making this one of the most popular outfits during the warmer seasons.
Men can choose to wear a scoop neck sweatshirt if they spend more time indoors since it provides little coverage against the cold weather. 
#6: Athletic Men's Sweatshirt 
For sports activities, men could choose light and loose-fitting sweatshirts. You can wear this while running outdoors on a windy day.
It is also best if you want to protect your skin under the direct heat of the sun. It is usually made with dry-fit fabrics that can absorb sweat properly.
Also Read: How To Get A Glowing Skin?
#7: Sleeveless Hoodie Sweatshirt
You may enjoy optimum comfort if you wear a sleeveless sweatshirt. You may put it on top of a regular shirt or wear it on its own during a hot day. The hoodie adds more flare to the design and protects you during unexpected weather changes. 
These are some of your options if you plan to buy men's sweatshirts to update your wardrobe. The sweatshirts will not only make you look good, but they will also keep you warm or cool, depending on the weather condition. You only need to find the right one that suits your style and personality.
Author bio:
Vanessa is an experienced independent content writer who writes in various niches like business, food, clothing, and wellness recipes, etc.