If you are a hardcore Lord of the Rings fan, then you might be familiar with the town that is called Wanaka. This place is known for its scenic mountains, greeneries, and festivals, making it the perfect getaway for anyone craving a much-needed vacation.
Wanaka is a town in the south of New Zealand known for its many tourist attractions and activities. The climate around this place is optimal for both the summer and winter seasons, so it is considered one of the most popular resort towns in New Zealand.
Whether you may be looking for a luxury Wanaka accommodation or a more daring ski track, Wanaka has a wide range of activities that can cater to different types of travelers.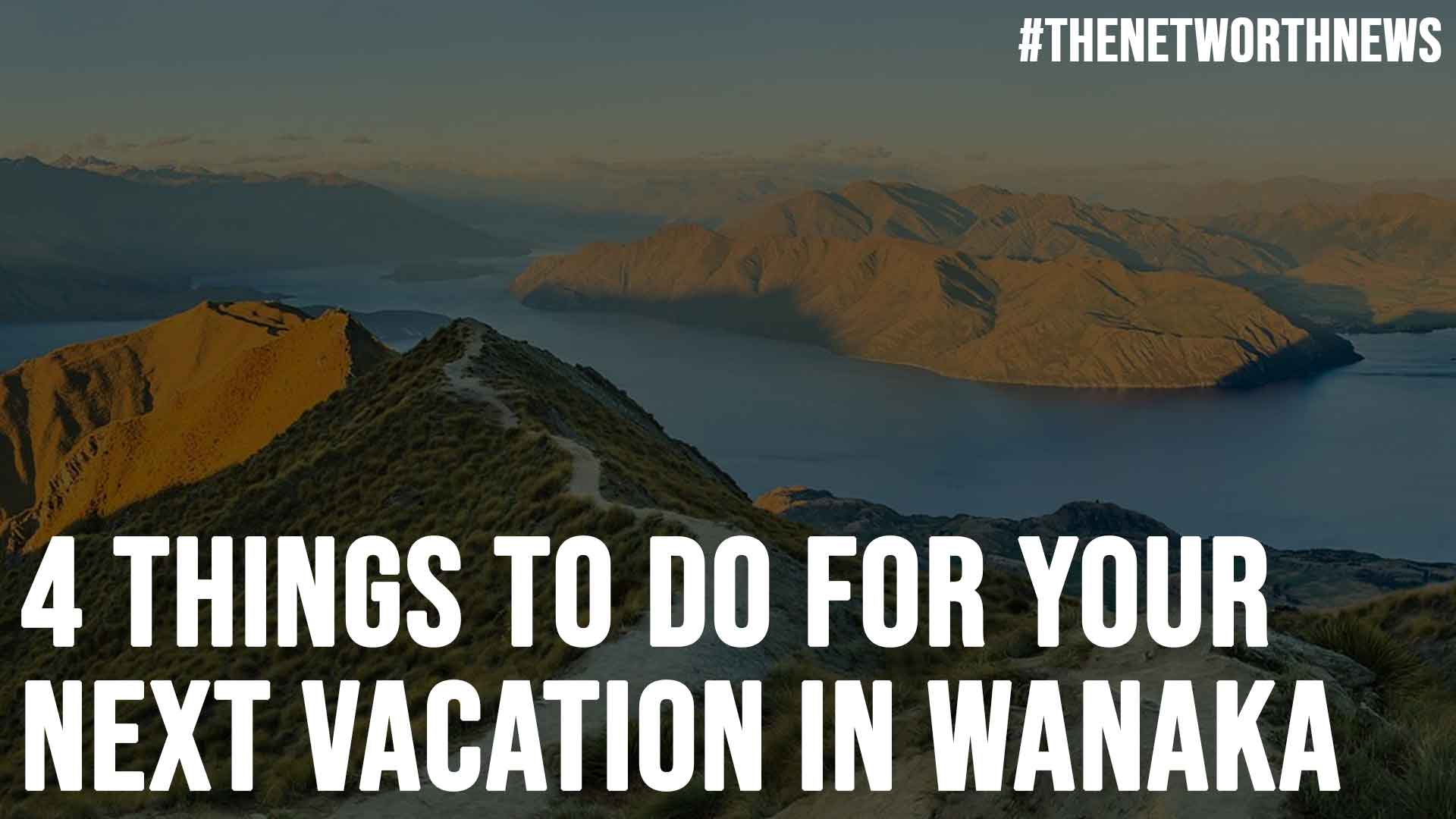 Enjoy the great outdoors
Wanaka's greeneries are one to look out for if you enjoy walking, trekking, and just experiencing nature overall.
If you are the type of person who wants to conquer mountain tracks, you have numerous options to choose from since you can have a mountain bike ride through the Glendhu Bay Track and a hike at Roy's Peak Mt. Iron.
If you are the type of person who likes to experience beautiful landscapes and immerse in nature, then you may want to stroll along Lake Hawea Dam or walk around Rob Roy to see the mountain ranges and the streams.
Also Read: Main Attractions of Las Vegas for the First Time Traveler
Quench your thirst for something more extreme
Wanaka also offers activities that let you harness your inner MacGyver. One of the most notable experiences you can have in Wakana is that it offers skydiving activities, wherein you will freefall with an experienced staff and be able to see the beautiful mountains of the Southern Alps and the Clutha River.
If you prefer something that is more on-the-ground, you may want to go horseback riding or go to Treble Cone's ski fields.
Focus on rest and comfort
If you prefer to have a more staycation-like experience, then you may want to consider a luxury Wanaka accommodation. You can opt for resorts or hotels that offer various food choices that let you enjoy local and international food.
The accommodations also allow you to rest on a plush bed while offering additional amenities such as a pool or a game room. Some hotels also have some set activities that you can do if you want to shake up your vacation trip a little and make it more interesting.
Experience the culture
Wanaka is also known for its many festivals, such as the Wanakafest, a lively event filled with music and vitality, and the Warbirds over Wanaka at the Wanaka Airport is an air show.
Suppose you want something more tied to the artistic world of Wanaka, you may want to consider the Festival of Colour and Aspiring conversation to look at interesting visual art projects.
Also Read: Best Travel Products for the Most Wonderful Travels
Conclusion
Wanaka is a town that can cater to your summer and winter vacation needs. It is a very picturesque place that helps you connect with nature and can make you relaxed.
Additionally, it also has activities that can keep you on the go and make your vacation more enjoyable.
Author bio: Vanessa is an experienced independent content writer who writes various niches like business, food, clothing, and wellness recipes, etc.